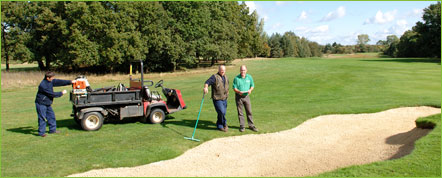 Clive Winslow Limited
supplies and delivers a vast range of quality loose building materials and topsoils to specialist builders, tradesmen and organisations.
During its 20 years in business, the Company has supplied materials for a diverse range of projects: golf courses; athletics tracks; equestrian showgrounds; playareas; 'living' swimming pools; environmental ponds and prestigious, historic locations.
This product knowledge is backed by significant experience of delivering such materials - experience that includes delivering to underground sites and other unusual locations - ensuring that your order not only arrives on time, but is deposited without any problems.
This practical know-how ensures that
Clive Winslow Limited
understands the typical issues that can arise and how best to avoid these problems; allowing your project to progress without any unnecessary delays.

The Company can provide aggregates for jobs of all sizes, providing a wide range of materials, offering any advice and guidance needed along the way in terms of the materials themselves and the quantities required.

In addition,
Clive Winslow Limited
offers a grab-loader service for the removal of any excavated materials.

And with its strong focus on quality and reliability, you can be confident that your products will be delivered on time and be of the quality you expect.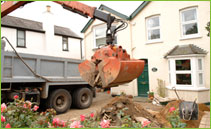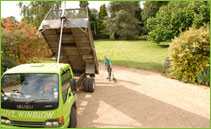 Click here for details of materials available